A «low cost» carbon fiber for a more intensive use of composites
FORCE project
#Carbon fiber #Economic #Alternative material #Composites
Completed

FORCE

17 000 K €

Automobile industry

Renewable marine energy
Car manufacturers are obliged to reduce the CO2 emissions of the vehicles they produce. The development of composite parts in the composition of a vehicle must make it possible to contribute to achieving these objectives.
PAN (polyacrylonitrile), the reference material used today for the manufacture of composite parts, is far too expensive for the requirements of the automotive industry. It is estimated that this cost can be halved by using alternative materials and improving manufacturing processes.
The optimization or elimination of certain steps in the manufacturing process should reduce the costs in order to obtain an economical carbon fiber. The objective is to obtain an "economic" carbon fibre at less than 8€/kg, whose performance would be around 2500 MPa in tensile strength and 250 GPa in modulus of elasticity.
The objective of the FORCE project is to obtain a low cost carbon fiber under 8€/kg with mechanical properties of 250GPa for Young's Modulus and 2500MPa for Tensile strength. New precursors, as alternative to PAN, are evaluated: bio-sourced raw materials such as lignin and cellulose and polyethylene at laboratory and pilot scale.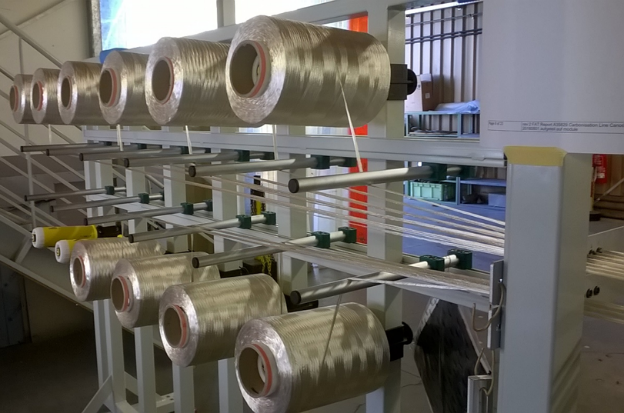 Les résultats
Watch the video of the project:
Industrial impacts
Reduction of CO2 emission for automotive sector and sports and leisure
A more intensive use of composites
Give birth to a new French economic carbon fiber sector
Partners
IRT Jules Verne
ARKEMA
CANOE
CHOMARAT
DECATHLON
FAURECIA
GROUPE PSA
MERSEN
PLASTIC OMNIUM
RENAULT
TOTAL