Intelligent data-driven pipeline for the manufacturing of certified parts through Direct Energy Deposition processes
INTEGRADDE project
#Metal Additive Manufacturing #Directed Energy Deposition #Automation #Multiphysics simulation
Ongoing

INTEGRADDE

17 000 K €

Aeronautics

Automobile industry
Dedicated to metal additive manufacturing, the INTEGRADDE project has been characterised as a flagship project by the European Commission, and stands out for its size and industrial approach.
During the 4 years of the project, 5 pilot lines of metal additive manufacturing will be deployed in industrial environments, with work going as far as the certification of parts.
The industrial pilot lines will be launched at MX3D in Amsterdam (NL) ; at ARCELORMITTAL in Avilez (ES) ; at GKN Aerospace in Trollhättan (SE), at CORDA in Celje (SI) and at LOIRETECH in Bouguenais (FR), implying 3 technologies of metal additive manufacturin: LMD-p, LMD-w and WAAM.
With a budget of 17 million euros and 26 participants from 11 European countries, this is an ambitious and structuring project for the sector.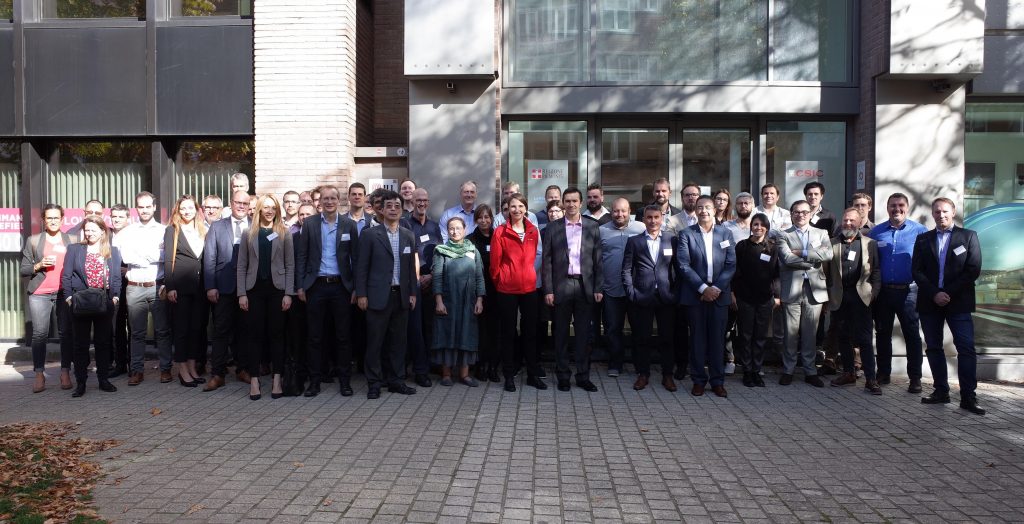 Industrial impacts
Increase by 40% in robustness of metal AM-based processes
Increase by 40% the «right-first-time» capability
Decrease by 50% uncertainties of selected materials quality parameters
Expertise
Robotics & Cobotics
Modelling & Simulation
Composite processes
Metal processes
Partners
AIMEN (ES)
LIMITSTATE (ES)
Université Sheffield (UK)
ESI Group (DE)
ATOS (ES)
CEA (FR)
IRT Jules Verne (FR)
MX3D (NL)
LOIRETECH (FR)

FUNDINGBOX (ES)
Imperial College (UK)
BUREAU VERITAS (FR)
IREPA LASER (FR)
HOGSKOLAN (SE)
NIT (ES)
GKN (SE)
DIN (DE)

ARCELORMITTAL (ES)
Université Coimbra (PT)
DATAPIXEL (ES)
CORDA (SI)
DGH ROBOTICA (ES)
PANEPISSTIMO (EL)
Université BRUNEL (UK)
PRIMA (IT)